Rehoming Scheme
CK9 Learning School is a Non Profit Charitable Organization that Rehomes and Rehabilitates. As well as this we offer Obedience Training.

Our aim is to take in abandoned, or problematic dogs with a number of issues, correct their behavior and get them ready to be rehomed to even the most inexperienced of owners. As long as you and your home are suitable for that dog then we should be able to make "Dreams Come True".

These dogs are rescued and taken care of by us all as a family throughout their time with us, they are trained up to a Kennel Club - Good Citizen level Of Bronze, Silver Or Gold standard by Carl.

Carl is the Dog Trainer of the household, he currently has four diplomas in Dog Training & Psychology along with a real passion for animals and achieving goals.

We really do our best to transform the most difficult and damaged of dogs into a loveable household pet. The dogs we choose to take into our Rehabilitation Centre are the type of dogs that might not have stood a chance if handed into an Animal Shelter.
Be it down to their breed, or their behavioural issues, we try not to take on the dogs who could easily be rehomed through your average Animal Shelter.
We want to offer something more, and we pride ourselves in our success in doing so!
The Kennel Club Good Citizen Dog Scheme - Gold Award
The Kennel Club Good Citizen Dog Scheme - Silver Award
The Kennel Club Good Citizen Dog Scheme - Bronze Award
Looking to rehome or adopt a dog? Contact us here!
Meet Sula
(Click onto the image to view Sula's Bio)
Meet Logan
(Click onto the image to view Logan's Bio)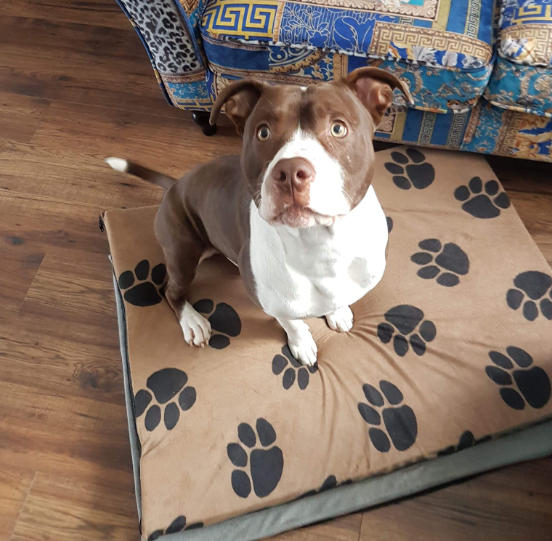 Meet Nelly
(Click onto the image to view Nelly's Bio)